If you think you may be experiencing a medical emergency, immediately call your doctor or 911.
The Palms West Emergency Department
When timing and treatment are everything, we're your destination for emergency care. In the Palms West ER, our state-of-the-art facility allows us to care for more patients, from infants to adults with more personalized attention than ever before. Every day, around the clock, our board-certified physicians and caring staff are at your side, with an expert triage process that helps us quickly diagnose your condition and seek the proper level of care and treatment.
Around-The-Clock Pediatric Emergency Care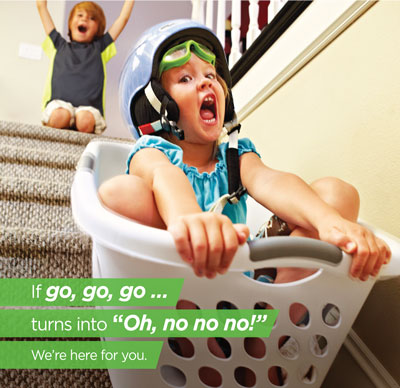 Whether your child requires a few stitches, or has a more serious health condition, The Children's Hospital at Palms West is the place to turn to. Our pediatric emergency room treats over 20,000 children each year and we are the only full-service pediatric hospital in the Western Communities. When your child needs expert emergency care, you can count on us to provide it 24/7.
Our comprehensive care includes:
Dedicated emergency department
Pediatric Intensive Care Unit
47 private pediatric and PICU beds
Over 50 general pediatricians on staff
What to Expect at our Emergency Room
Triage
A triage nurse will assess you upon your arrival and will evaluate your chief complaint and vital signs. Your priority of treatment is based upon the severity of your illness, as determined by the triage nurse. Patients who are determined to be emergent will be taken to the treatment area immediately.
Registration
The registration clerk will obtain information for your medical record, including billing information. All patients will be medically screened, evaluated and stabilized regardless of insurance or ability to pay.
Waiting room
If you are stable, you may have to wait for a bed to become available. You will, however, be made as comfortable as possible while you wait and the staff will keep you advised as to the status of your visit
---
Not an emergency? Need a doctor?
For routine health matters and check-ups, contact your primary care physician. If you have health questions or need a free physician referral, call our 24 hour Consult-A-Nurse® at (561) 345-7009. We have a team of Registered Nurses standing by to assist you in your healthcare needs.