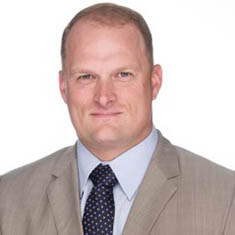 Jason L. Kimbrell, CEO
Welcome to the Palms West Hospital website. Palms West Hospital is proud to have provided the Western Communities with healthcare excellence since 1986. Palms West Hospital is a thriving, comprehensive, acute care community hospital offering a wide range of services which you will learn about while navigating through our website.
What truly makes Palms West Hospital special is our people; a team of compassionate, dedicated healthcare professionals working towards a central focus-our patients. Service has always been a keystone of everything Palms West Hospital does. We are proud of what we have accomplished together with our talented physicians, caring nurses and clinical staff, dedicated support employees, devoted volunteers and Trustees.
Through the coming years, Palms West Hospital will continue to grow and expand while offering the latest technological advances, patient safety initiatives and the best in healthcare to our patients.
It is our goal here at Palms West to make your experience safe, secure and as comfortable as possible. It is a privilege to serve you and your family and we look forward to being there for you when you need us.
Jason L. Kimbrell
CEO
(561) 798-6030